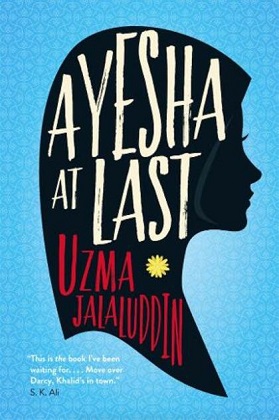 What comes first, love or marriage? Even people with the same religious background seem to have different opinions about it. This story shows the reasons behind both ways of thinking and gives the reader a possibility to have a closer look at one Muslim family and their community. It is a love story in which people need time to understand themselves and their beliefs on another level.
Ayesha starts her first job at school, although her real passion has always been poetry. Family means a lot to her, and she's very close to her uncle's family. He's the reason she's now living in Canada and has higher education. That's why the young woman feels like she owes him and his family her current life. But is Ayesha willing to sacrifice her own happiness for them?
Khalid is a conservative young man, who works in an IT company. He has never had a girlfriend and is not planning to have one until his mother has chosen him the appropriate bride. Even though his co-workers tease him for not enjoying life and letting his mom be such a big part of his life, this is what he's used to and it is the right thing to do. At least that's what Khalid thinks until something happens – something that makes him question all the aspects of love and marriage he has believed in so far.
***
Corvus, 2019
Check from the e-catalogue ESTER.
Mari-Liis Mägi
Kännukuke branch library