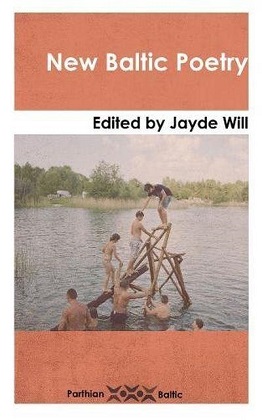 This collection includes poetical works written by authors from three Baltic States: Estonia, Latvia and Lithuania. Six contemporary poets from each country are being introduced. In the book one can find short overviews of poets and translators and a lot of poems.
As expected, Baltic authors seem to be very different. It's not a homogeneous group of writers. Their works differ in topics, treatment and style which makes this anthology an interesting reading. One can read for example about how to be optimistical, about the cultural worker who works in a rasperry field, about blossoming cherry trees, omelette, radio voices, communal flat, summer in the country, vexation and that someday a slow time will start…
It's thankworthy that this anthology has been published. It helps to get to know the poets of neighbouring countries. After all, how good do we know here, in Estonia, contemporary Latvian and Lithuanian authors? Thanks to the hard work of literary translators we can throw a glance at their works. Published in lingua franca, New Baltic Poetry gives a good opportunity to present poetry from three Baltic countries to the worldwide audience.
Authors: Marius Burokas, Benediktas Januševicius, Antanas Jonynas, Aušra Kaziliunaite, Giedre Kazlauskaite, Kestutis Navickas; Anna Auzina, Uldis Berzinš, Katrina Rudzite, Maris Salejs, Arvis Viguls, Inese Zandere; Kai Aareleid, Indrek Hirv, Veronika Kivisilla, Helena Laks, Maarja Pärtna, Mats Traat.
***
Edited by Jayde Will
Translated by Rimas Uzgiris, Ieva Lešinska, Adam Cullen, Jayde Will
Parthian, 2018
Check from the e-catalogue ESTER
Kadi Eslon
Department of Literature in Foreign Languages