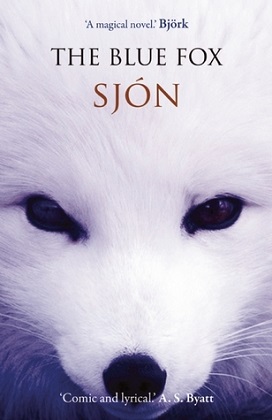 Sjón is an Icelandic writer whose novel "The Blue Fox" has been translated into many languages. The Estonian translation's title "Virvarebane" creates the atmosphere for the story even better than the original title.
The author's use of language is enchanting. Although it is a short read, the novel is a real treat that gives you a feeling as if time itself stops for a moment while you lose yourself in the mental pictures painted by the author.
What is it? A story from life itself? A myth or a fairy tale? A poem? The author has succeeded in creating a multi-layered novel depicting life at the end of the 19th century, the complexity of human soul in its perfection and meanness, intertwined with the mythological heritage of humankind – stories about transformation have been part of mythology in every part of the world. The author's use of language adds a good amount of poetic scent to the whole story.
The story itself is really simple. A priest hunting for a rare fox with an all consuming passion to hunt, to destroy. A naturalist with humanistic values who believes that every human life is worthy. The child-women with Down syndrome connecting them both.
To acquaint you with more specific details would be unjust, as the story offers something for every taste.
The book consists of three parts from which the first two seem to be quite independent from each other, connected only by the the harsh and beautiful Icelandic landscape. In the final part the stories start to intertwine and the pieces come together, making the picture complete.
***
English translation: Victoria Cribb
Telegram, 2008
Check from the e-catalogue ESTER.
Eha Elmi
Department of Literature in Foreign Languages