Vienna is situated in the heart of Europe. If I think about Vienna, there are five keywords that come to my mind: art and culture, coffee houses, large green areas and the river Danube, on which the city stands.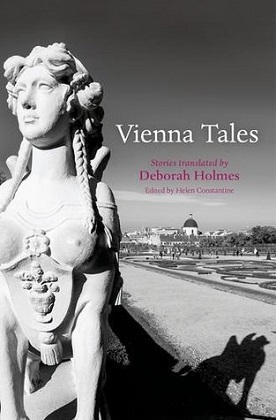 The collection "Vienna Tales" includes it all and much more. It offers a selection of short stories written by Austrian authors like Arthur Schnitzler, Friedericke Mayröcker, Ingeborg Bachmann, Adalbert Stifter, Christine Nöstlinger, Ferdinand Kürnberger, Doron Rabinovici, and many others. The stories are arranged geographically rather than chronologically. Each story opens the city from a different perspective.
On the one hand Vienna seems to be the city of good life, culture, leisure and pleasure – an idyll to strive to. But that is only one side of the metropolis. In the stories one can also find elements of darkness and melancholy and feel the atmosphere of finitude and endings. There are also semitones and connotations, a special kind of sensibility, which, I'm afraid, can be fully caught only by the local people, if at all.
As for me, the city and landscape descriptions by Adalbert Stifter ("The Prater") and Christine Nöstlinger ("Ottakringerstrasse") were the best part of this collection.
Last but not least – who needs a city map, when you can read Schnitzler?!
***
Edited by Helen Constantine
Translated by Deborah Holmes
Oxford University Press, 2014
Check from the e-catalogue ESTER
Kadi Eslon
Department of Literature in Foreign Languages