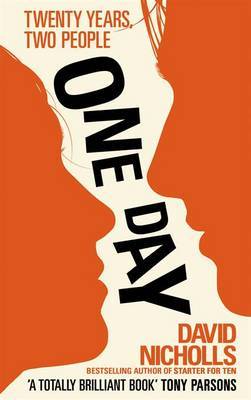 This book is an interesting read for those who like romantic fiction and stories rooted in reality. The story revolves around a man and a woman who meet on the night of their graduation, the 15th of July 1988.
The tale takes places on every July 15th from the year 1988 to the year 2007. It follows Dexter and Emma, who study at the same university and decide to spend the night of their graduation together. After that, the reader is shown how their lives untangle, highlighting the highs and lows of the years of their youth. The story is a "will they, wont they" kind of relationship that keeps the reader guessing and waiting for Dexter and Emma to finally come together. They start out as good friends, keeping in touch through letters and phone calls. They take trips together while making rules that they should remain friends. They date other people, although the author shows how their innermost thoughts are about each other. They experience working at different jobs and deal with family issues.
Dexter's personality is more loose, reckless and easy-going while Emma is responsible but not very self-confident. Dexter comes from a rich family while Emma is from the middle class. Dexter has some problems with alcohol, while Emma cannot seem to open up enough. They are quite different people. However, they are pulled toward each other through looking for meaning in their lives. Their paths twist together, as is shown by the author with glimpses into their lives on the 15th of July for many years.
I recommend this book to anyone who enjoys a good romance or a different storytelling experience. Once I had become acquainted with the main characters, I needed to find out whether they would end up together. If you decide to read this book, you will find out too.
London: Hodder, 2010
Check from e-catalogue ESTER.
Karlote Kiissa
Department of Literature in Foreign Languages