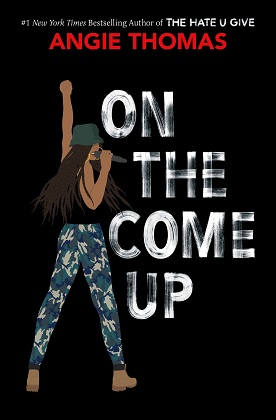 Brianna Jackson knows what she wants and after the first time in The Ring she understands her dream could become a reality. She is known for her father, who used to be a great rapper. He died when Bri was little but everyone in the neighborhood knew him well. Therefore she is always reminded of him by others. Especially when Bri does what she knows best – rapping.
The 16-year old goes to school to Midtown, but can clearly feel she doesn't belong there. Just like anyone from the "diversity group" doesn´t. Brianna seems to live in two different worlds – in her neighborhood she's known for her talent, at school she's a troublemaker who gets suspended after classes more than anyone could count.
She keeps getting into trouble at school for having a secret business deals or sharing her unwanted opinion, but mostly because of having a different skin colour. Living like that isn't easy, especially when you're a teenager fighting for your rights and beliefs. But there is no better option at the moment, she has to get through the high school. If not for herself then at least for her mother.
Jay has been fine for years now, but Bri can never forget the time she had to live without her, as if she had lost both of her parents. Brianna, her mom and brother are all back together, but financially struggling after Jay loses her job at a local church. Brianna feels that her wish to make music and money isn't just about making a dream come true. Rather than that it has become a necessity, because otherwise her family won't have a place to call home anymore.
***
Walker Books, 2019
Check from the e-catalogue ESTER
Check from the OverDrive digital library
Mari-Liis Mägi
Kännukuke branch library